As my role at the newspaper continues to evolve, I still had a chance to use my camera on and off the job. Here are a few of my favorites from the past year: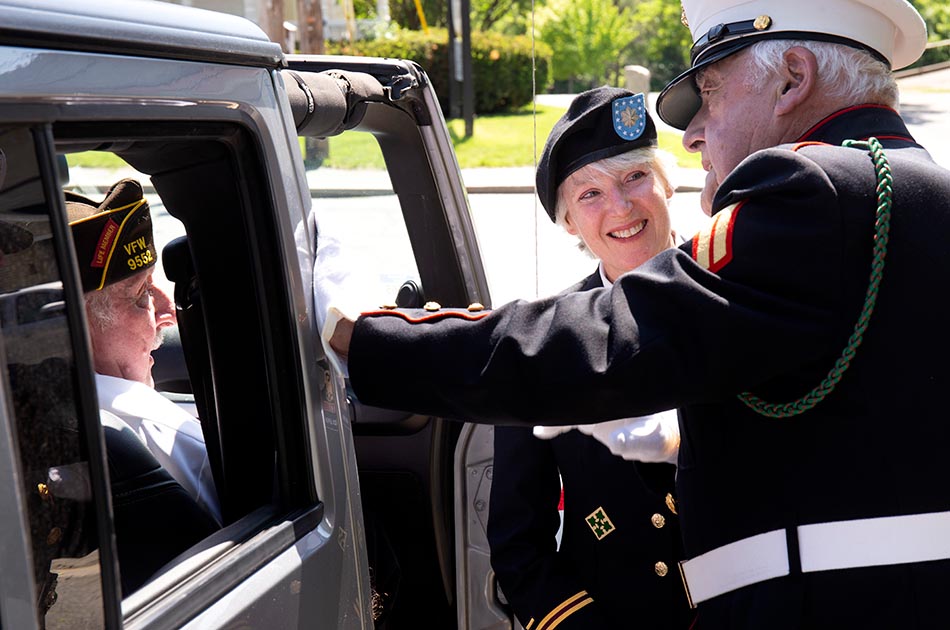 I volunteered to work for the Valley News on Memorial Day, photographing the annual parade in Lebanon, N.H. I found Henry Dessert, Kate Van Arman and Ted Occhi visiting beforehand. Their years of service ranged from 1948 until 2016, which impressed me.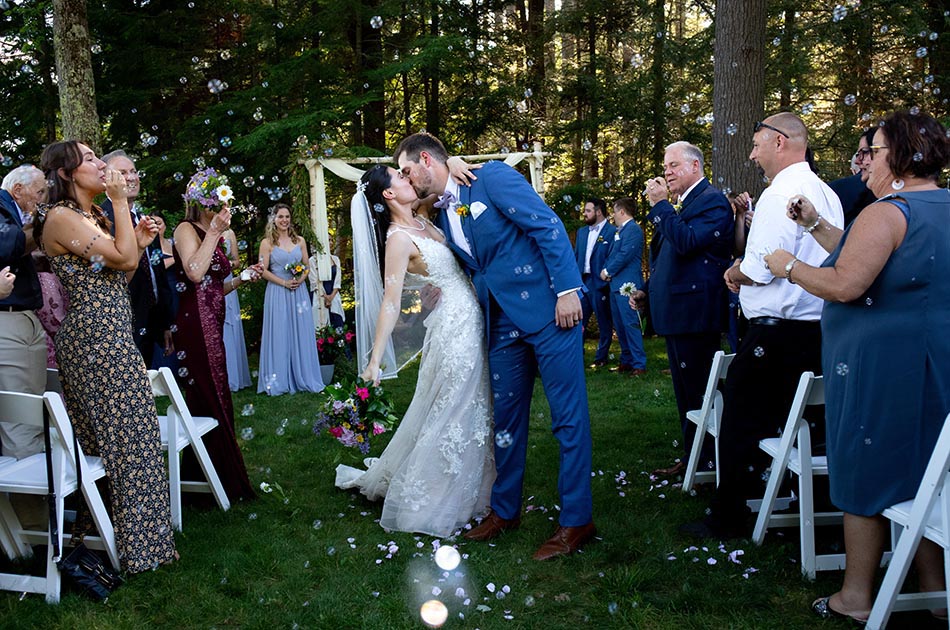 Sarah and Russell's wedding in Wolfeboro, N.H., was one of many I did for Paul Saunders Photography over the summer. The bubbles, light, and everyone's expression made this one of my favorites.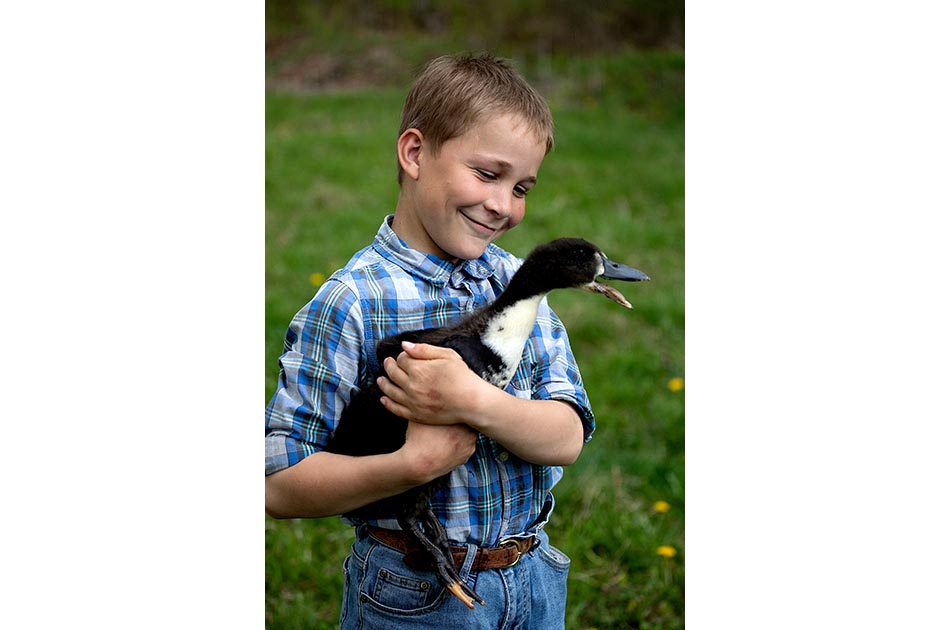 Jennifer Megyesi and I are adding birds to our popular chicken book, renamed "The Joy of Keeping Chickens, Ducks, and Turkeys: A Practical Guide to Raising Backyard Poultry," to be published in September 2023. In the Spring, I spent time with Robert Nelson and his ducks at Blue Goose Farm in Randolph, Vt. His brother, Joshua, wanted to show me one of their ducklings. His moment of pride was straight out of a Norman Rockwell painting!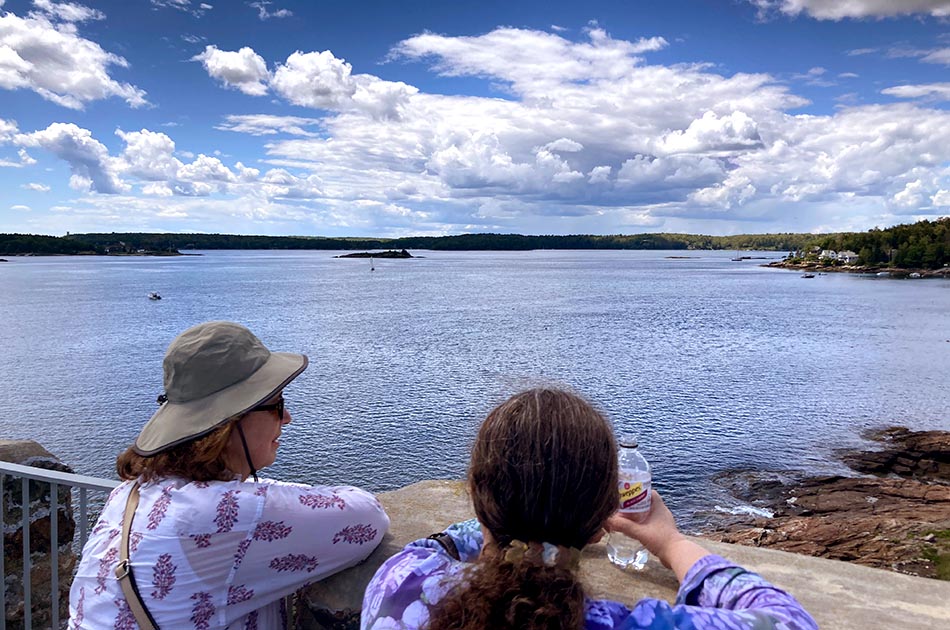 In June, my wife and I went to Maine for my sister-in-law's birthday. We all went on a tour of the coast and randomly ended up at Fort William Henry in New Harbor. We were rewarded with a great view of the Atlantic on a beautiful day. It's a phone photo, but a nice memory of our day together.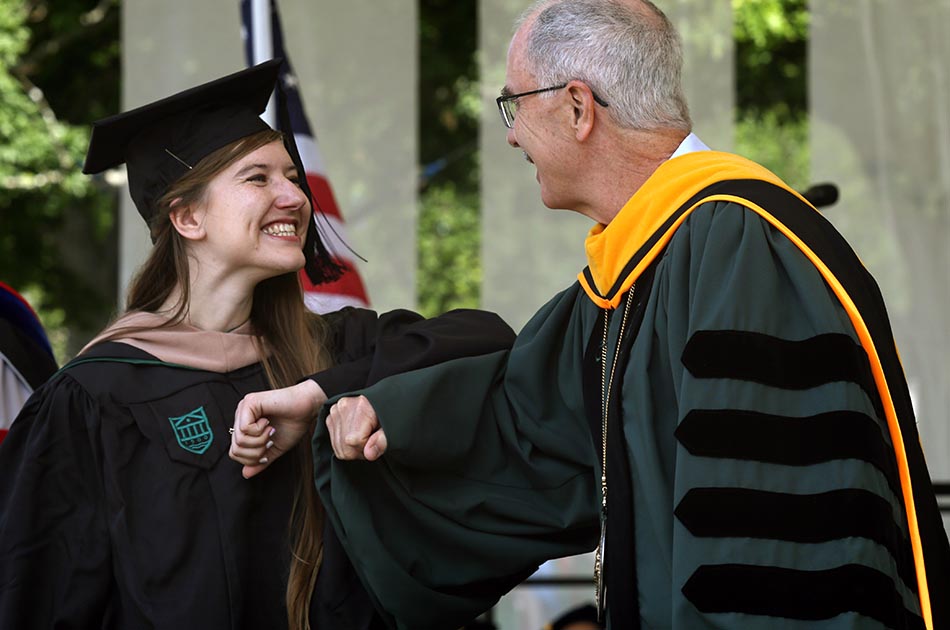 Ashley Jones gets a congratulatory elbow-bump from Dartmouth College President Phil Hanlon after receiving her Master of Business Administration degree in June. Thanks to the magic of digital cameras, I was pretty sure I had a good picture for the newspaper. The tough part was finding Jones to confirm it was her in the sea of graduates.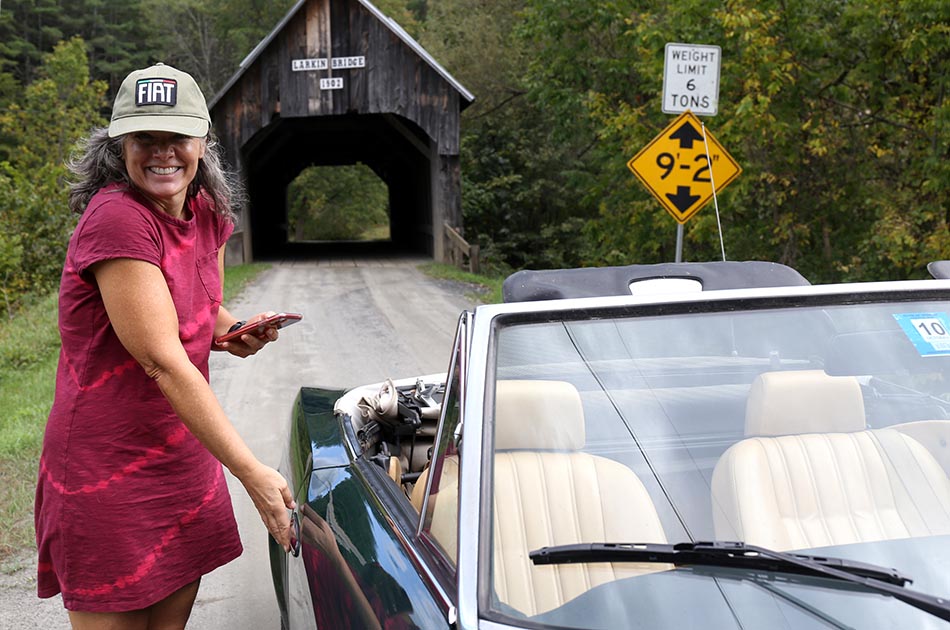 Since buying my Fiat Spider as a project in 2018, I have been sharing updates on its progress on Instagram. After following along from California, my friend Ellen came to visit and we spent the day catching up and cruising through covered bridges. Ellen wore the Fiat cap I gave her all day, including at the grocery store. "I can tell which car you like," a fellow shopper said.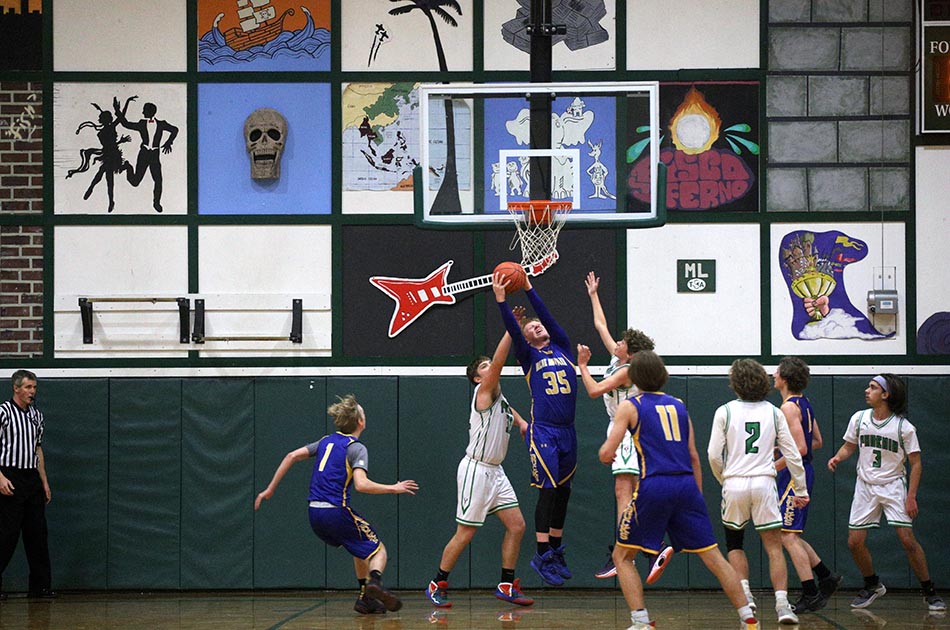 Sharon Academy and Blue Mountain players vie for a rebound during a December game I covered for the newspaper – I like the picture because of the playbill art on Sharon's gym wall. The school's annual play includes every student. My daughter is a graduate and the productions are very entertaining.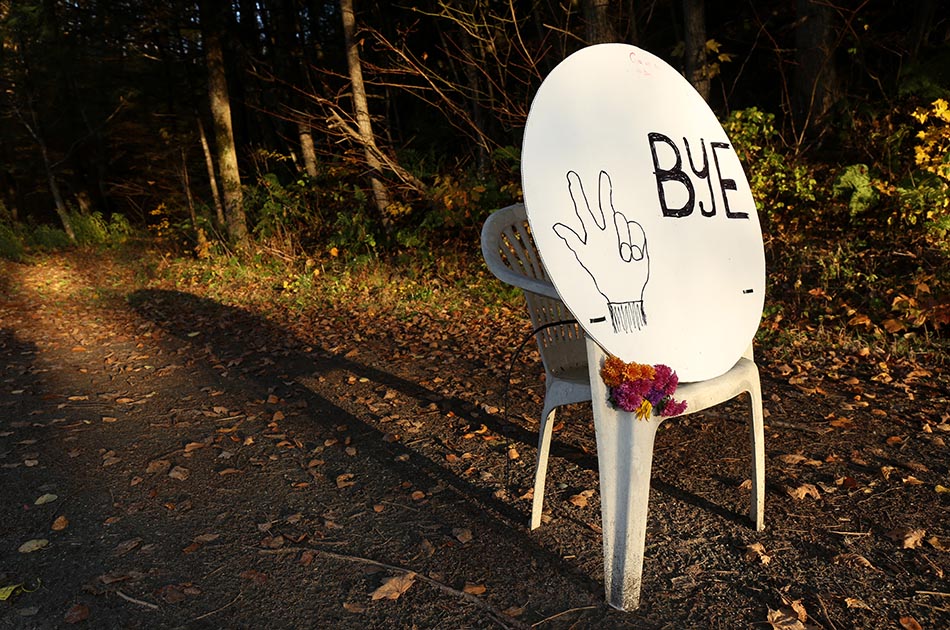 The late Dick Barnaby was a fixture in Tunbridge, Vt., where I live. Nicola Smith did a wonderful Valley News profile about Dick – while she was working on the story, she mentioned there was a sign in his chair where he'd collect returnable bottles and cans every Saturday. I'm glad I stopped by to get the photo.
Valley News photographs copyright © Valley News
May not be reprinted without permission