As the COVID pandemic continues, working for the Valley News at home or in the office with few co-workers is the new normal. Being out in the community to do photography is a nice relief, even while distancing and wearing a mask. Here are a few of my recent favorites: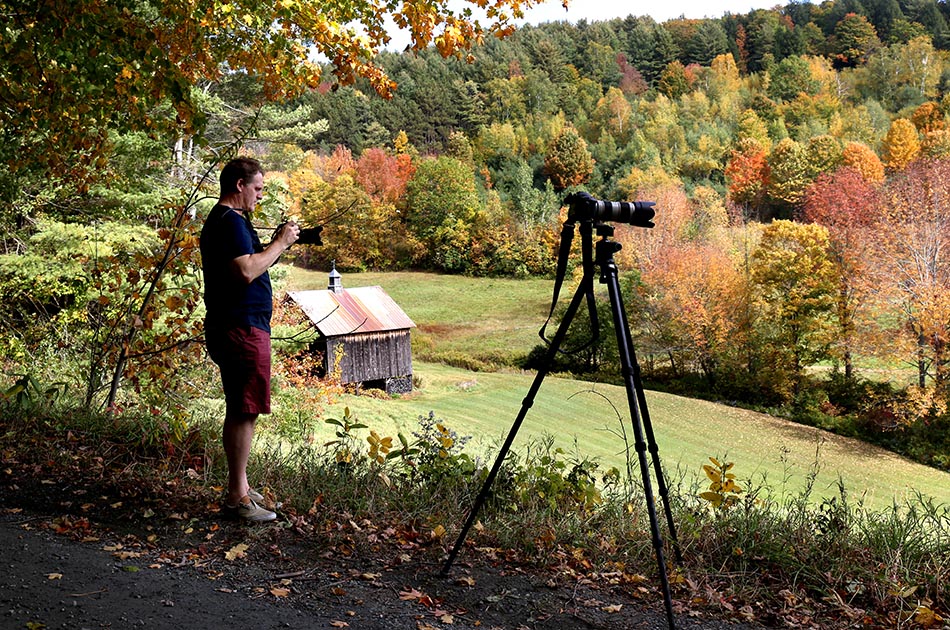 Jim Kibbe, of Greenwich, Conn., photographs a farm along Cloudland Road in Pomfret, Vt. Following COVID-19 protocols, Kibbe and his wife are on a week-long trip to see the leaves in Maine and Vermont as he is between jobs. "We're trying to make the best of it," he said.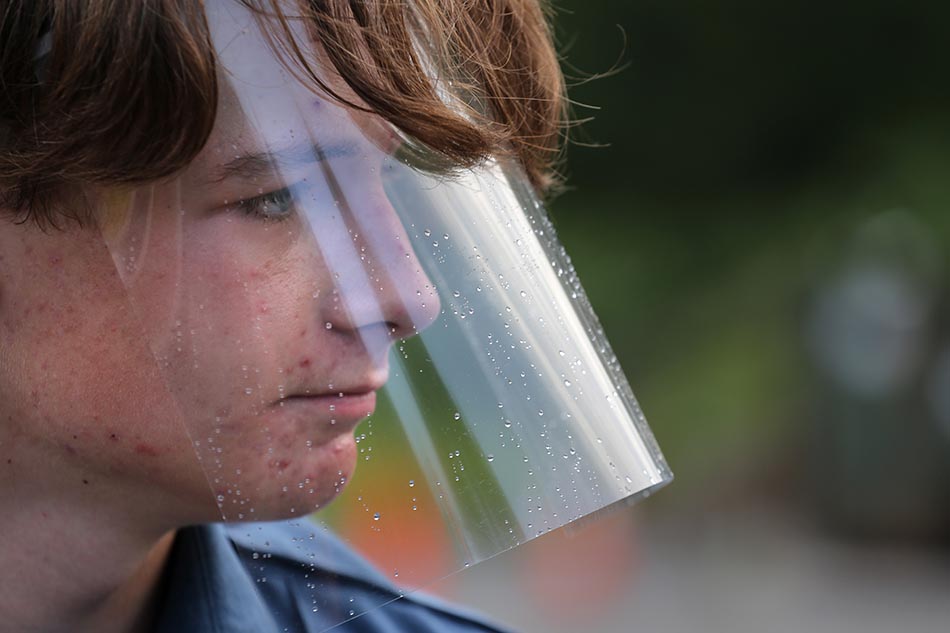 A passing rain shower falls on Norwich Police Cadet Evan Burke's face shield while waiting to direct the next voter in their car at the outdoor polls set up at the transfer station in Norwich, Vt.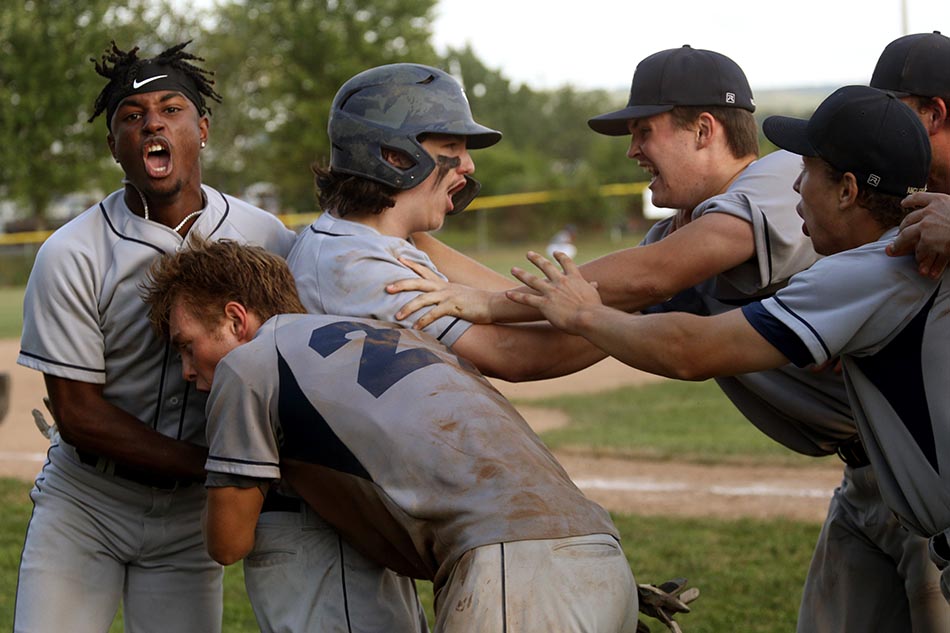 Upper Valley's Kobe Benoit, center, is mobbed by his teammates after his game-winning walk-off hit in the seventh inning defeated Nashua 9-8 to win their best-of-three semifinal series in the New Hampshire COVID Baseball League tournament in Lebanon, N.H.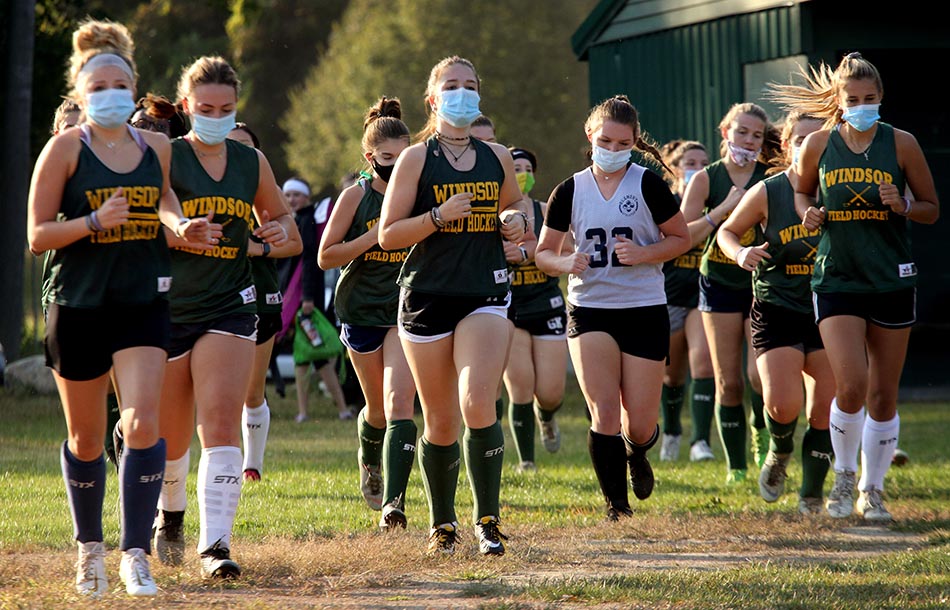 The Windsor field hockey team finishes a warm-up lap around the athletic fields at the start of practice in Windsor, Vt. Due to the coronavirus pandemic, players are required to wear masks while on the field.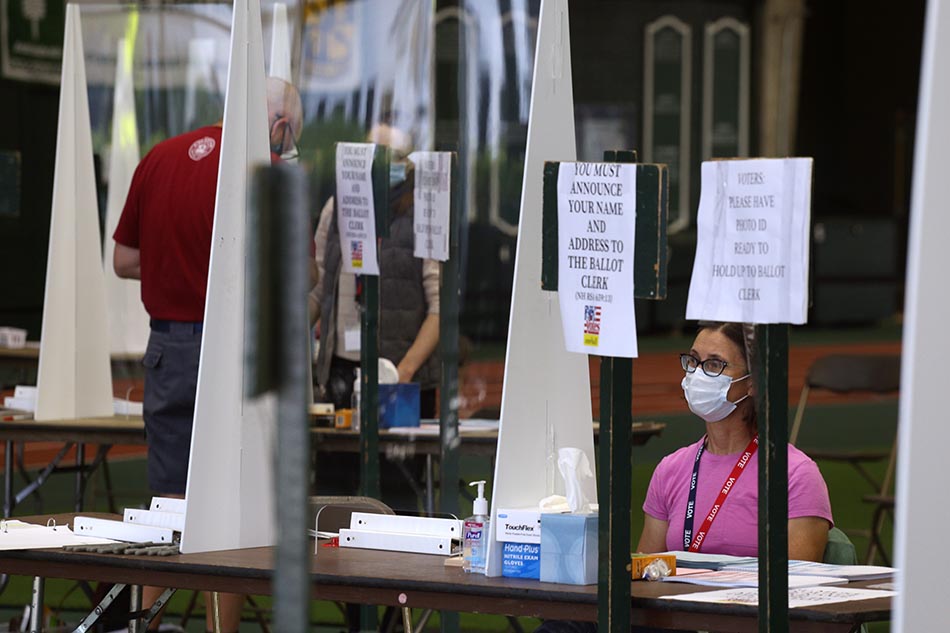 Linda Muri, of Hanover, N.H., works for the first time as a ballot clerk at the primary polls in Leverone Fieldhouse in Hanover. "I knew they would have a hard time getting volunteers," she said of why she signed up.
Valley News photographs copyright © Valley News
May not be reprinted without permission