While it's been a challenge to work during the pandemic, it's still rewarding to report on the community we all love to be part of. Here are a few of my recent favorites from the pages of the Valley News: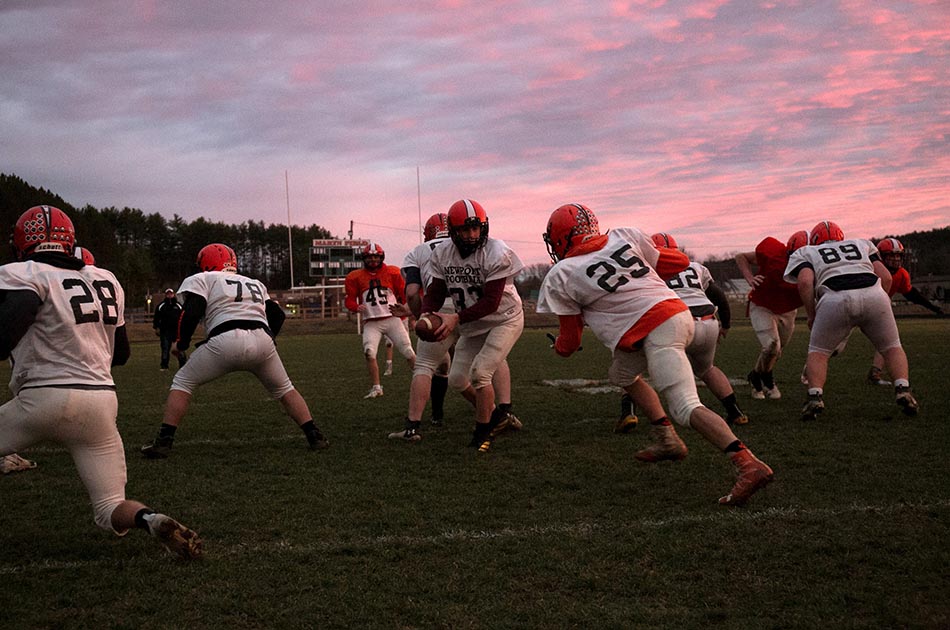 As the sun sets towards the end of practice, Newport quarterback Marius Edwards hands off to running back Josh Sharron in Newport, N.H.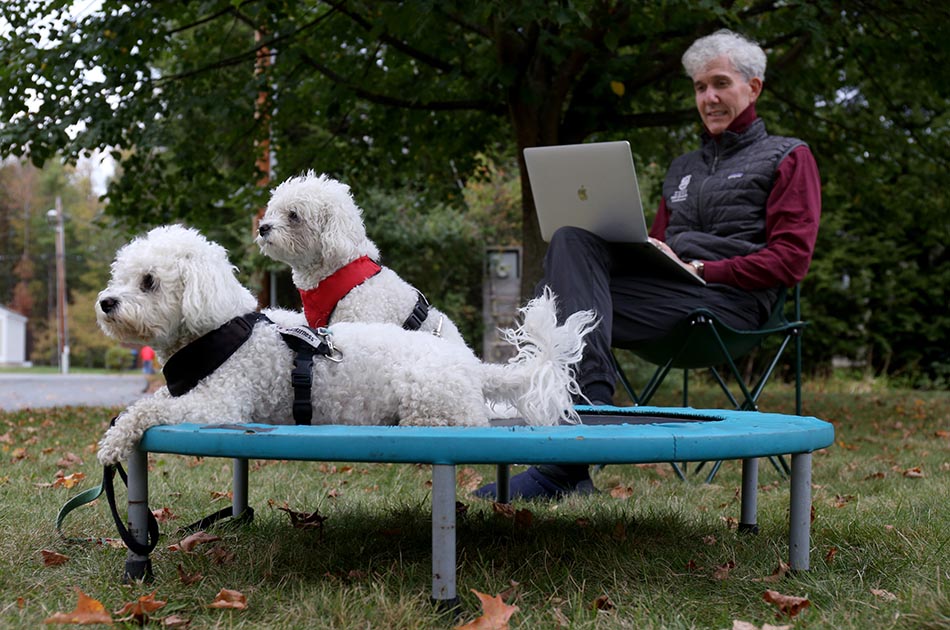 Matthew Slaughter, of Hanover, N.H., does work on his laptop in his front yard while accompanied by the family's Bichon Frises Teddy, left, and Ollie. As Dean of the Tuck School of Business at Dartmouth College, Slaughter has been working remotely during the COVID-19 pandemic, with the dogs nearby. "This is their favorite office," he said.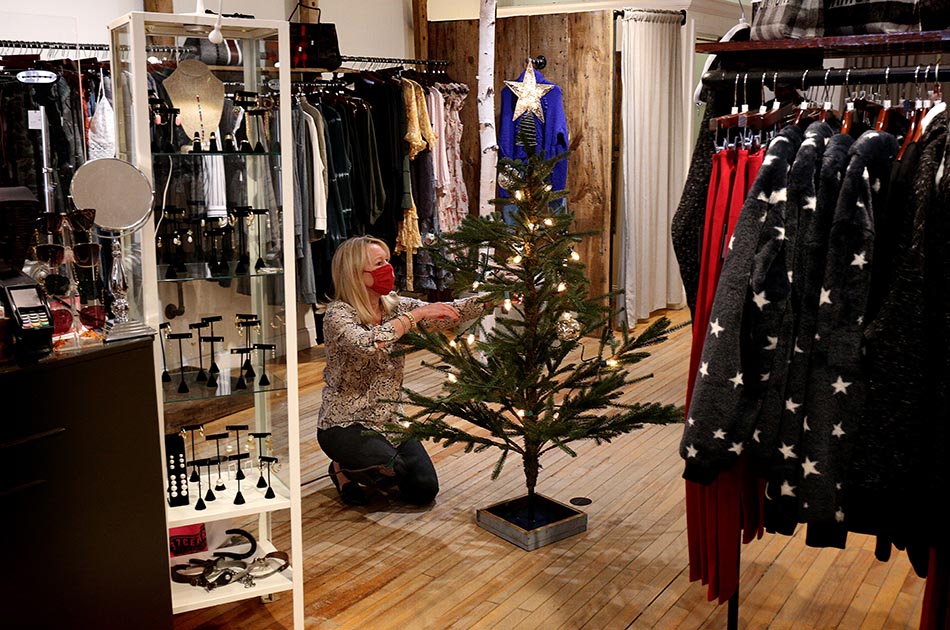 Kim Smith puts the final touches on a decorated tree to be put in the window of 37 Central, the downtown Woodstock, Vt., apparel store she owns. Smith said decorations are being put up a couple of weeks earlier. "This year, more than ever, we all need a little holiday spirit," she said.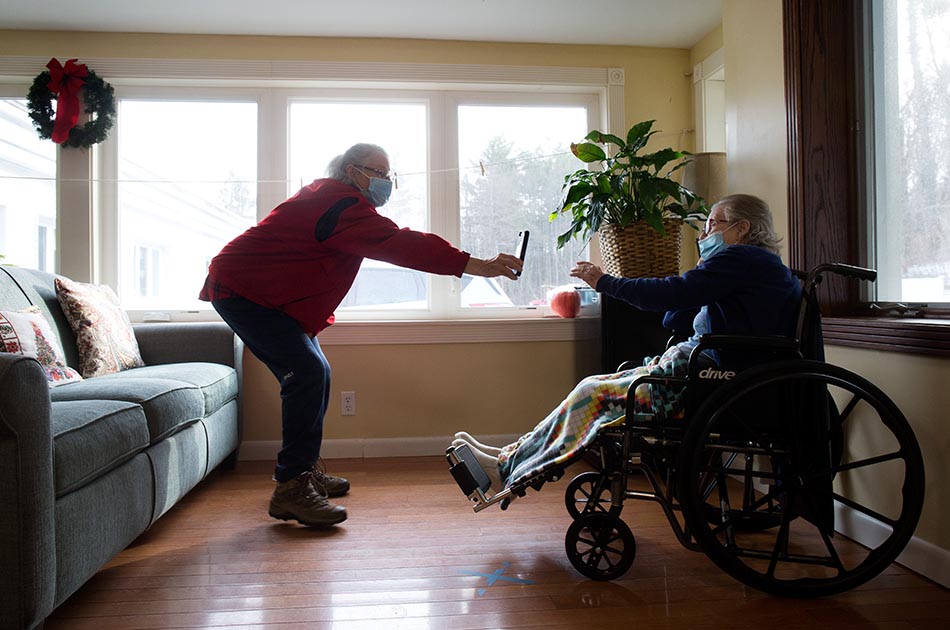 Charlene Truell, of Unity, N.H., shows her mother Beverly Whiting the deer Truell recently shot during their first in-person visit together since Whiting, 88, tested positive in mid-October for COVID-19 at the Woodlawn Care Center in Newport, N.H. In total the outbreak included 33 residents and 24 staff members.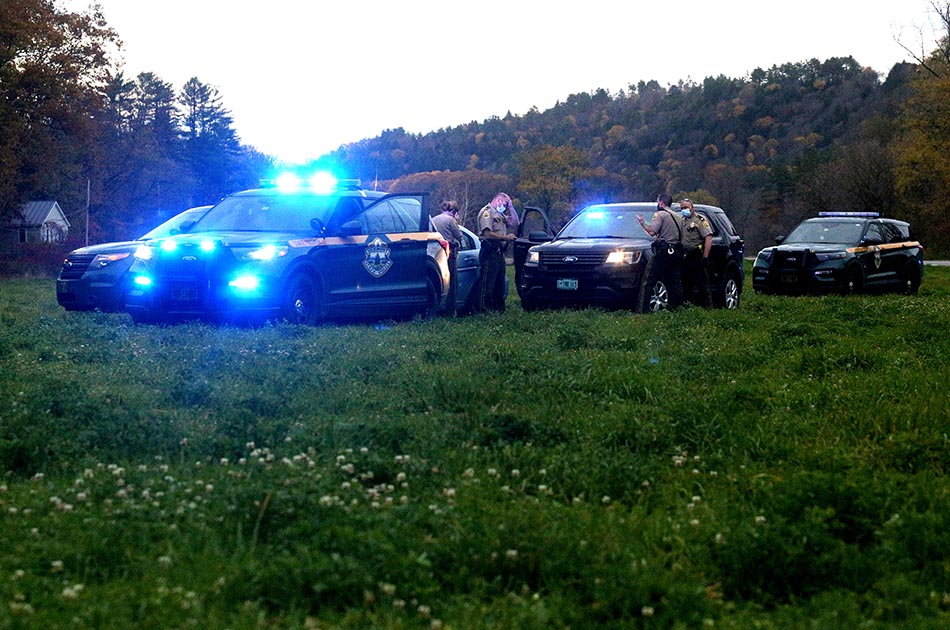 Vermont State Police officers work at the scene where a chase of a single vehicle ended on Route 14 in Sharon, Vt.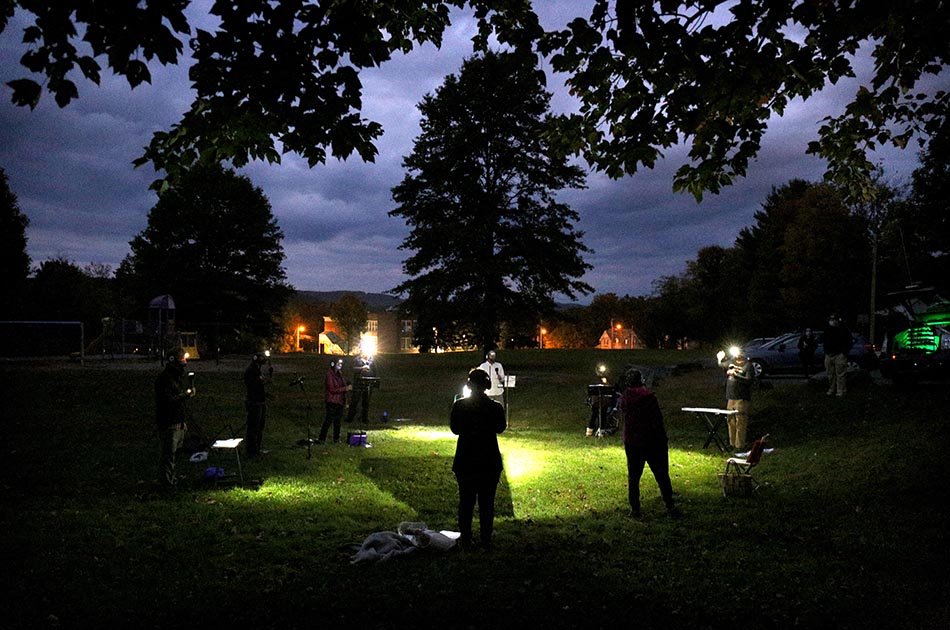 The North Country Chordsmen and The VoxStars rehearse outdoors in West Lebanon, N.H. Singing through a sound system so they can hear themselves on headphones, they are able to sing at a safe distance during the COVID-19 pandemic.
Valley News photographs copyright © Valley News
May not be reprinted without permission