Lately, I've been given more newsroom responsibilities but I still enjoy getting out and about with my camera for the Valley News. Here are a few of my favorites over the past few months.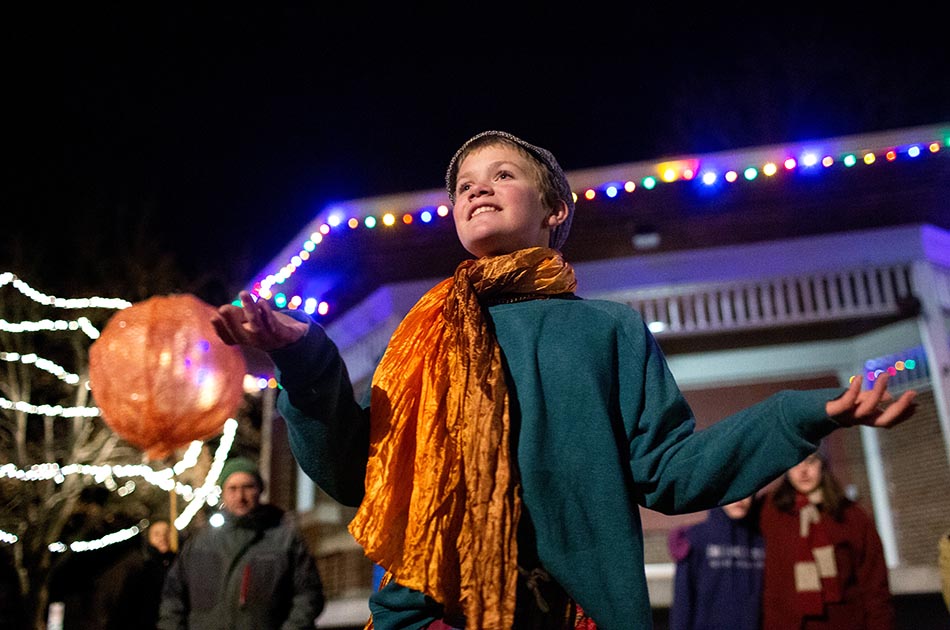 Alice Craft, of Vershire, Vt., rehearses her part in "St. George and the Dragon" at Coburn Park in Lebanon, N.H. It is a performance before "Lighted Candles in the Winter Trees," a collaboration between Revels North and No Strings Marionette Company.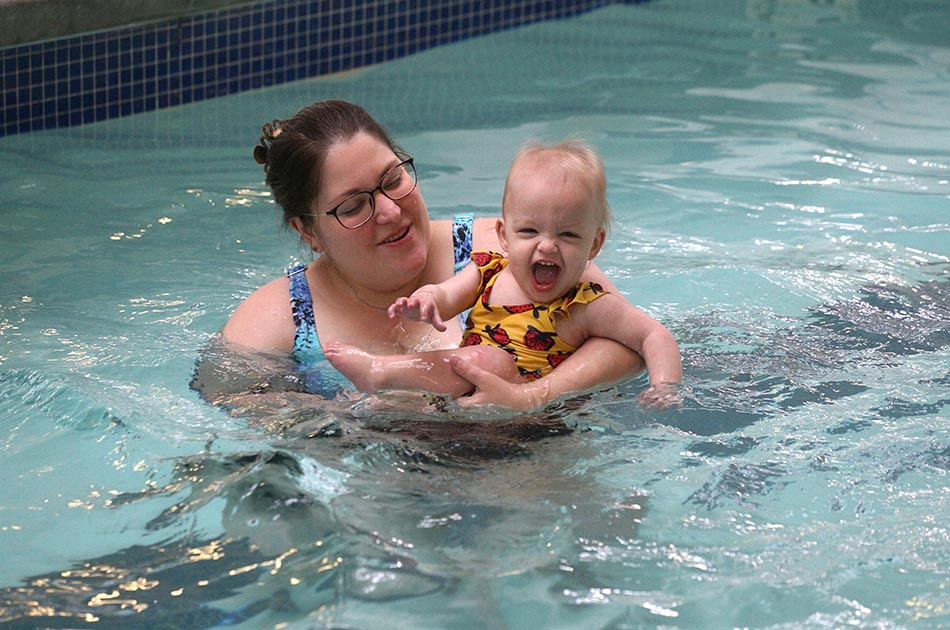 Leena DeFoe, 13 months, reacts to being spun in the water by her mother Amanda Socha, of Canaan, N.H., during a Parent and Me swim lesson at the Upper Valley Aquatic Center in White River Junction, Vt. Socha has been enjoying lessons at the pool. "This has been awesome for us," she said.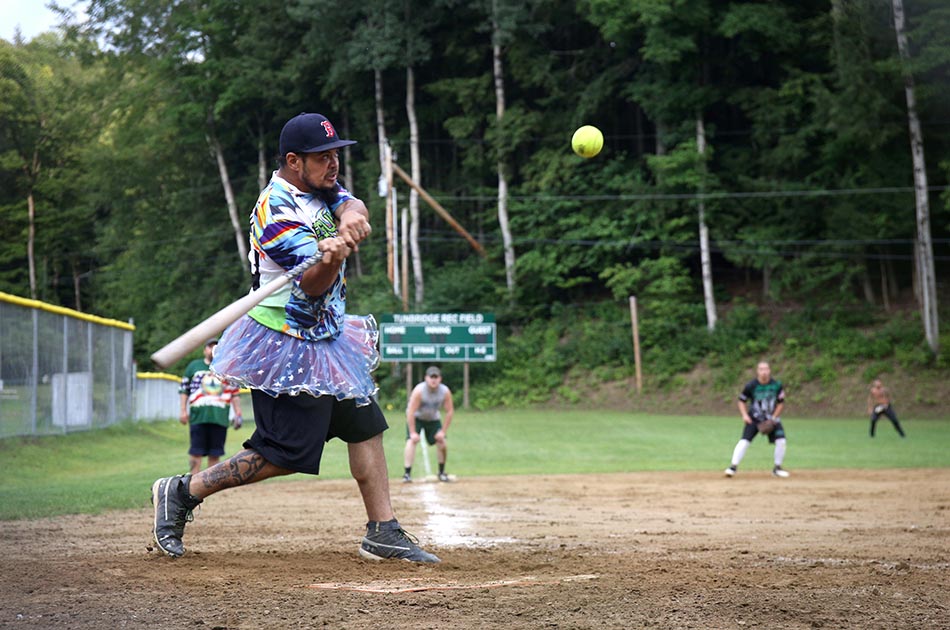 Regulators pitcher Todd Tewksbury flies out in a game against the Misfits in a Men's Mountain League slowpitch softball game at the Tunbridge Rec Field in Tunbridge, Vt.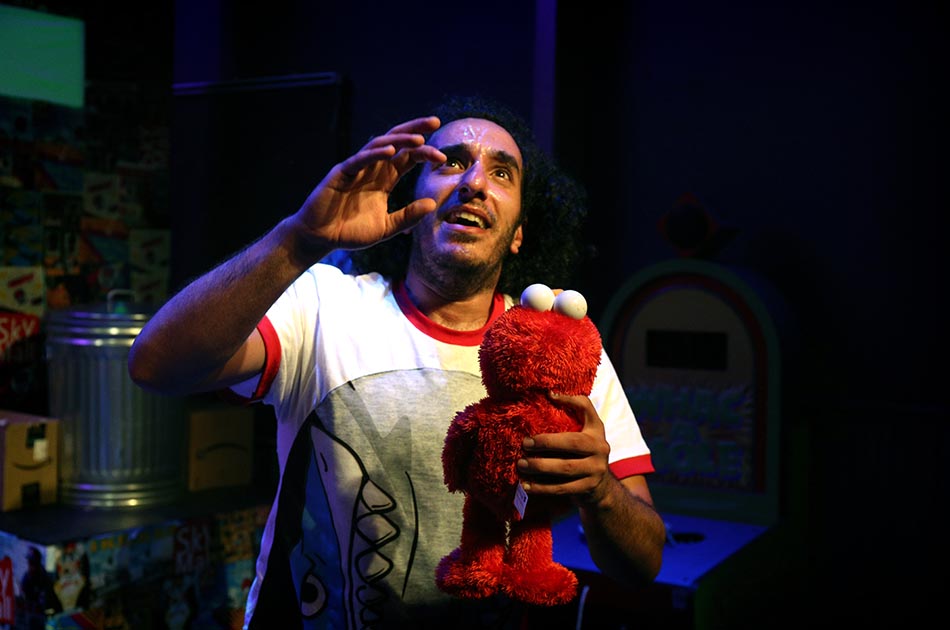 Actor Noor Taher, of Hanover, N.H., speaks about his love of the Tickle Me Elmo gift he received at a birthday party during the rehearsal of "The Elmae," part of the six-act satire "Loose Canon" performed at ArtisTree's Grange Theater in Pomfret, Vt. The comedies satirize American consumerism in the style of canonical playwrights.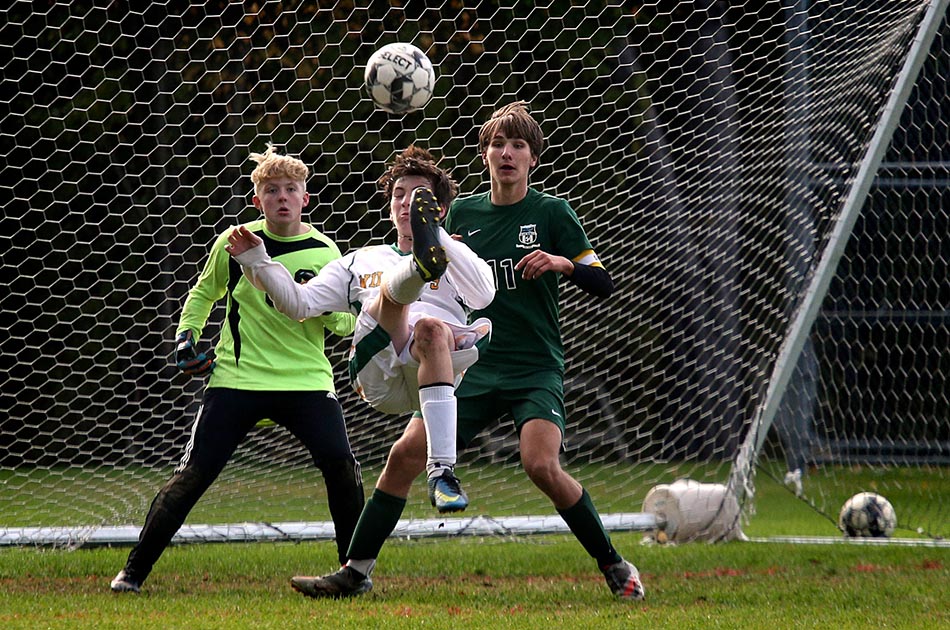 White River Valley's Brayden Russ bicycle kicks a shot on goal that sails over Rivendell defender Jameson Gilbert but is caught by keeper Carter Bacon in the second half of their playoff game in Orford, N.H. Russ briefly left the game after landing on his back and getting the wind knocked out of himself.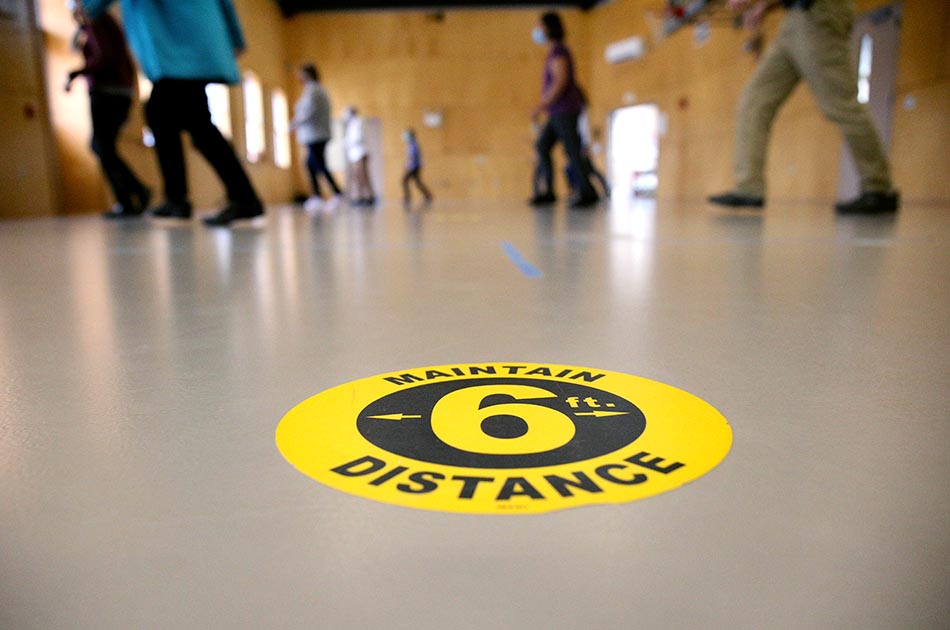 Stickers on the gym floor at the Hanover Senior Center in Hanover, N.H., encourage social distancing, including for a line dancing class where all participants are masked as well.
Valley News photographs copyright © Valley News
May not be reprinted without permission