It's been a minute since I've posted my favorite photos from my job at the Valley News. While I spend most of my time in the office, I still enjoy being out in the community, telling stories with my camera.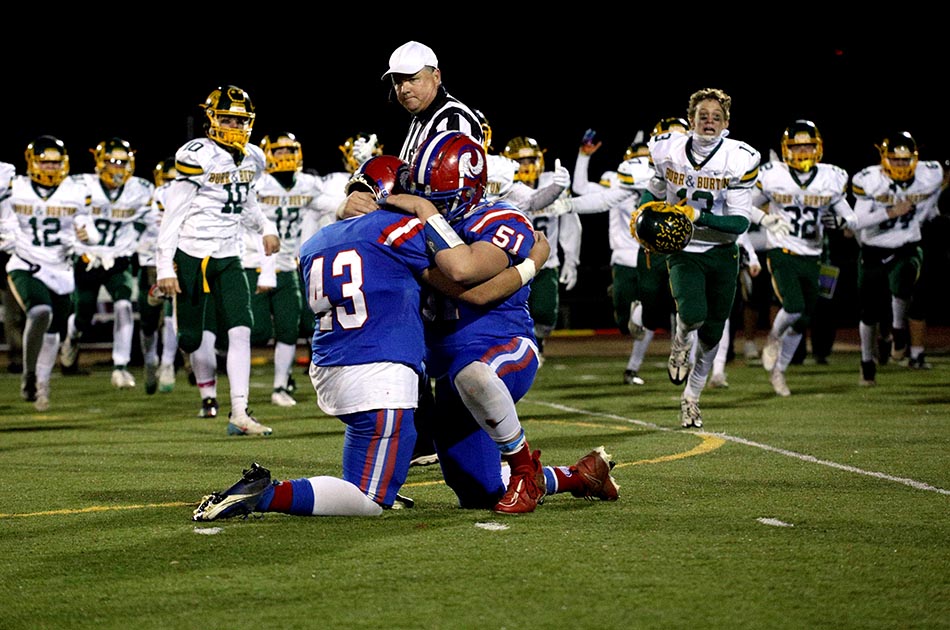 As Burr & Burton's players rush the field to celebrate their Division I state championship win with their fans, Hartford's Adam Wheatley (43) and Andrew Keenan react to the loss that ended their undefeated season.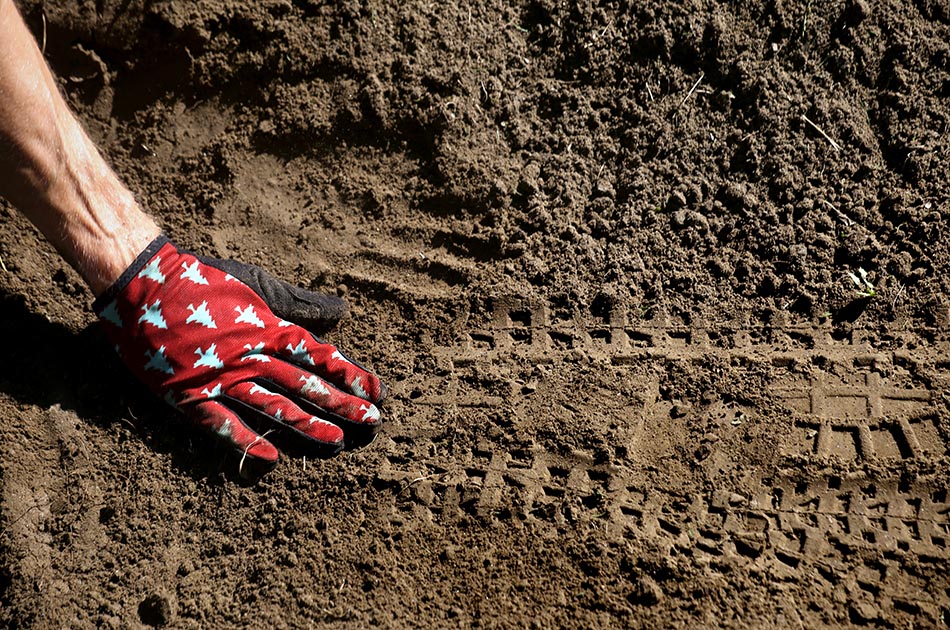 Emily Strizich, of White River Junction, Vt., compacts soil after a test run of a built-up curve on the pump track at Ratcliffe Park in White River Junction.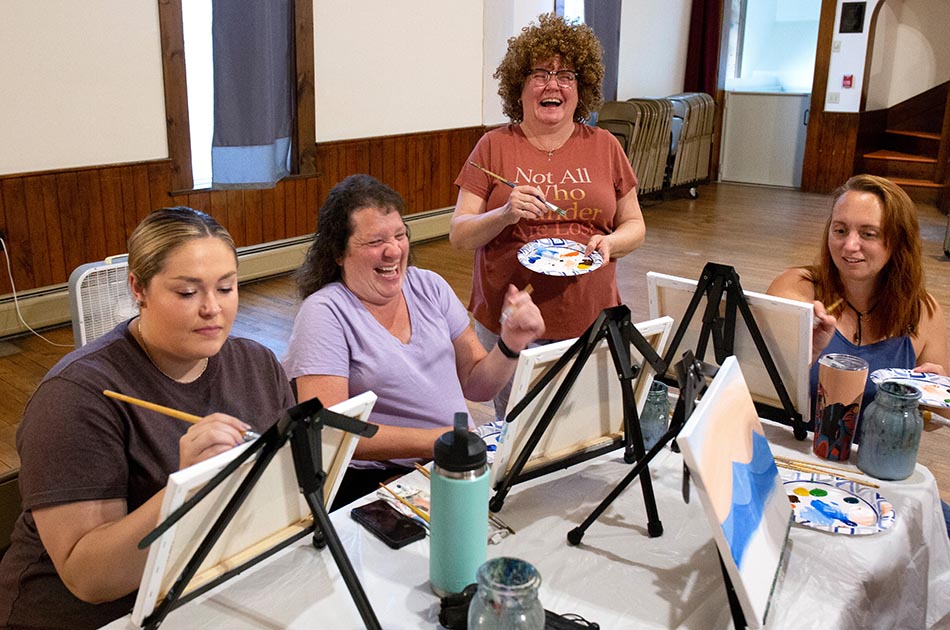 Student Christine Dobrich, of Sharon, Vt., second from left, and instructor Christine Traverson enjoy a laugh during a Bob Ross Paint Night session at the Seven Stars Arts Center in Sharon.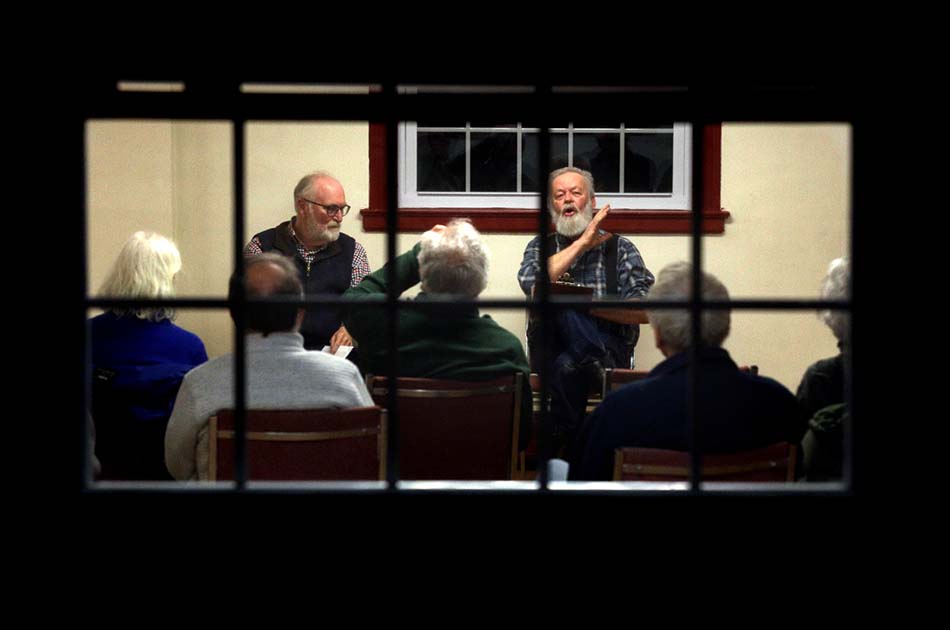 Strafford historian John Freitag, right, and town moderator David Grant talk about Town Meeting's history during the town's Cabin Fever University session held in the basement of Barrett Hall in Strafford, Vt.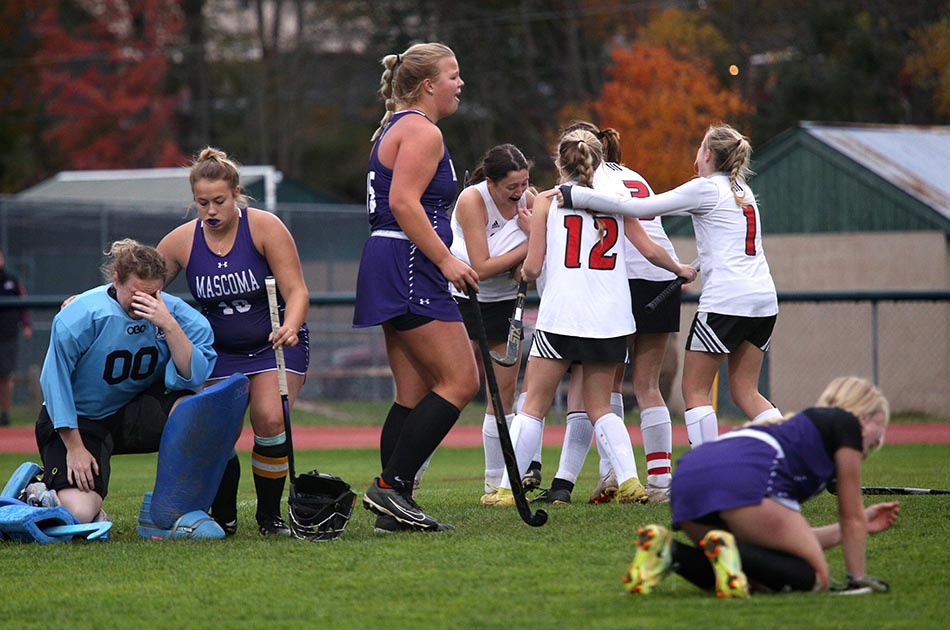 Stevens and Mascoma field hockey players react to the goal scored by Callie Demars to give Stevens a 3-2 double-overtime win in their quarterfinal playoff game in Claremont, N.H.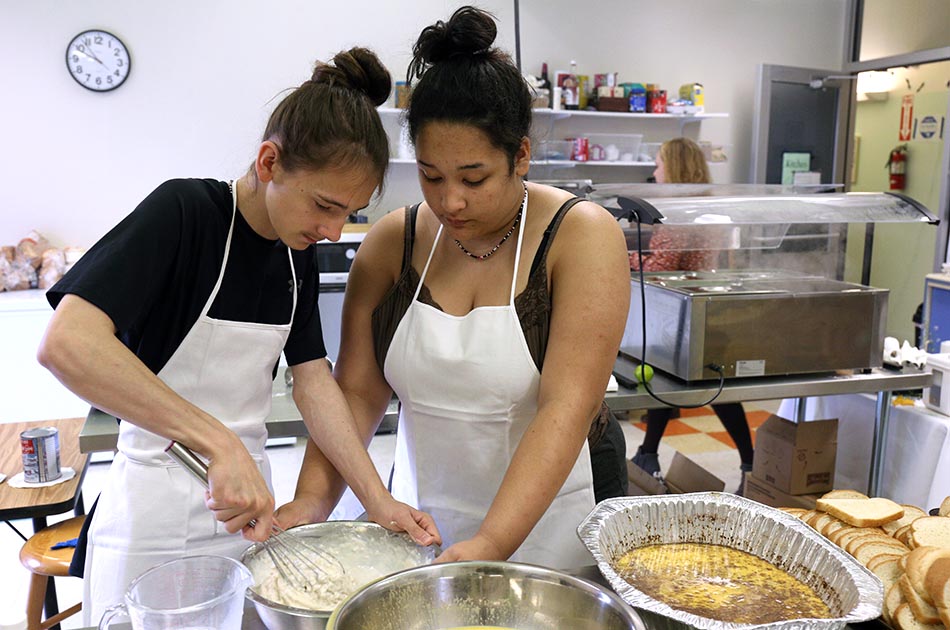 Ledyard Charter School sophomore Collin Truell, of Lebanon, N.H., left, and senior Gabby Bagley, of Unity, N.H. work together to mix pancake batter as their Event Planning class prepares a fundraising brunch at the school in Lebanon.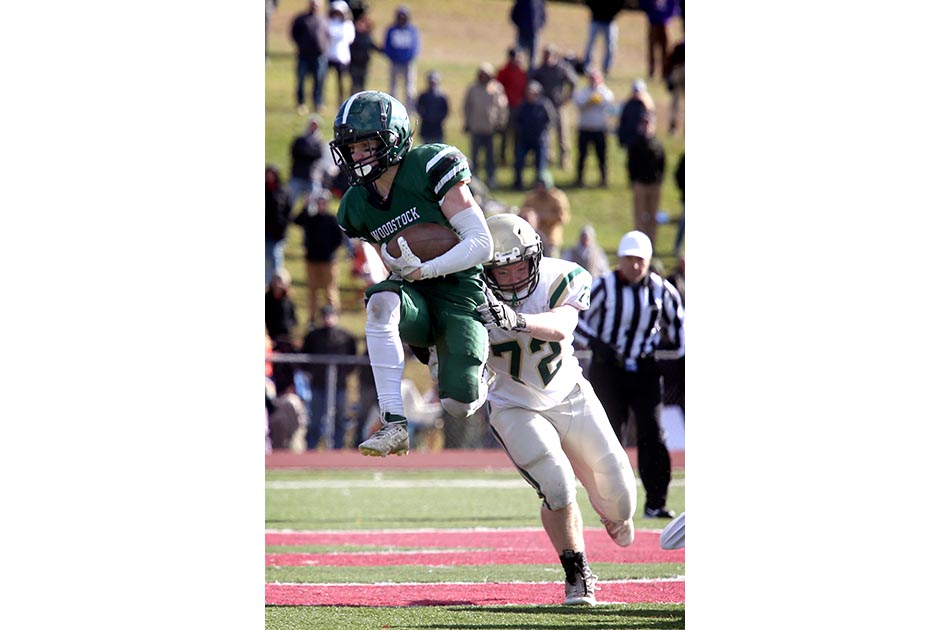 Woodstock's Jake Blackburn leaps through a hole in the Windsor defense while being pursued by Windsor's Dante Roy in the Division III state championship in Rutland, Vt.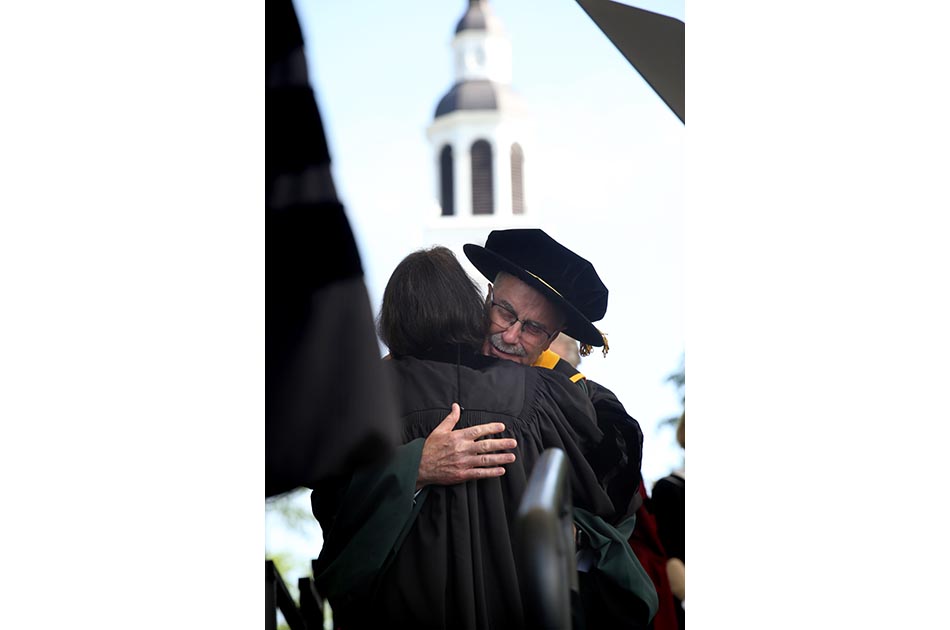 Dartmouth College President Phil Hanlon receives a hug as the academic procession is seated on the stage at the start of the school's annual commencement in Hanover, N.H. It was Hanlon's last ceremony, retiring after a decade as the college's leader.
Valley News photographs copyright © Valley News
May not be reprinted without permission