While I'm in the office the majority of my time at the Valley News, I do get the opportunity to use my camera occasionally. Here are a few of my favorites from the past few months: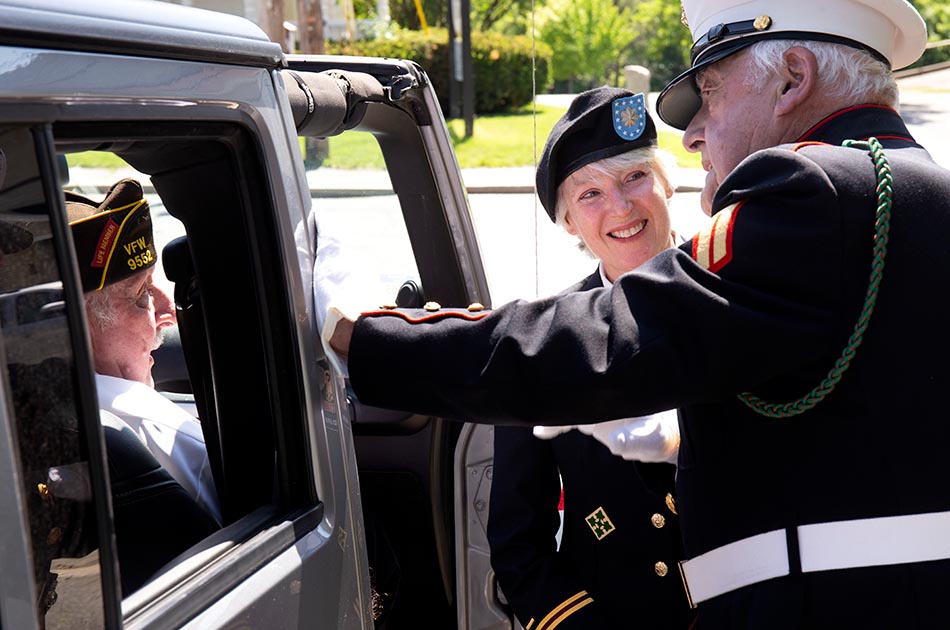 From left, Air Force veteran Henry Dessert, of Lebanon, N.H., Army veteran Kate Van Arman, of Thetford Center, Vt., and Marine veteran Ted Occhi, of Canaan, N.H., visit before the start of the annual Memorial Day parade hosted by American Legion Post 22 in Lebanon. Dessert served from 1948-54, Van Arman from 1995-2016 and Occhio from 1953-55.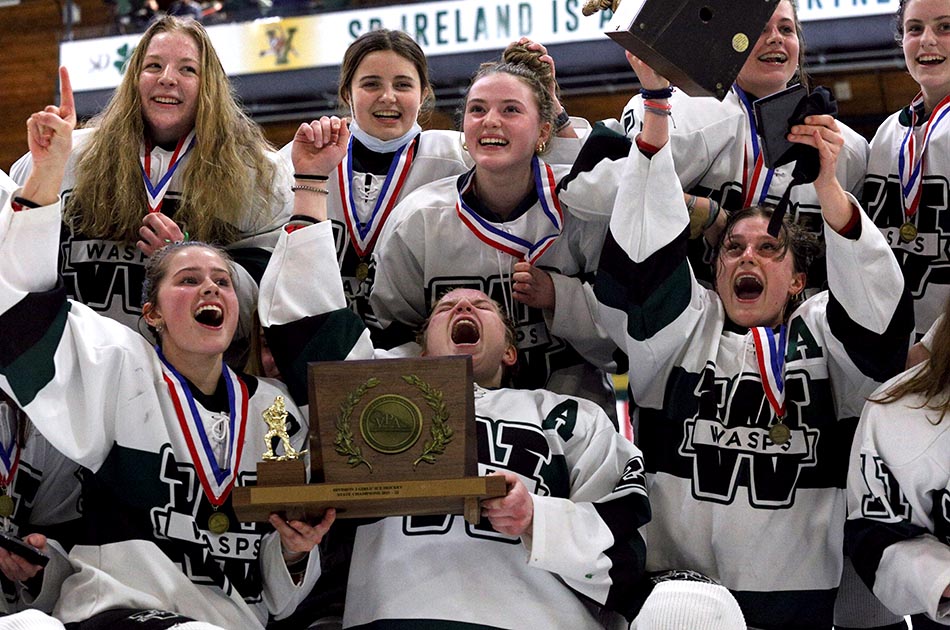 Woodstock's girls hockey team celebrates their 5-1 VPA Division II state championship win over Hartford in Burlington, Vt., in March. The number-one-seeded team ended the season 22-1-0, with their lone loss to Hartford towards the end of the regular season.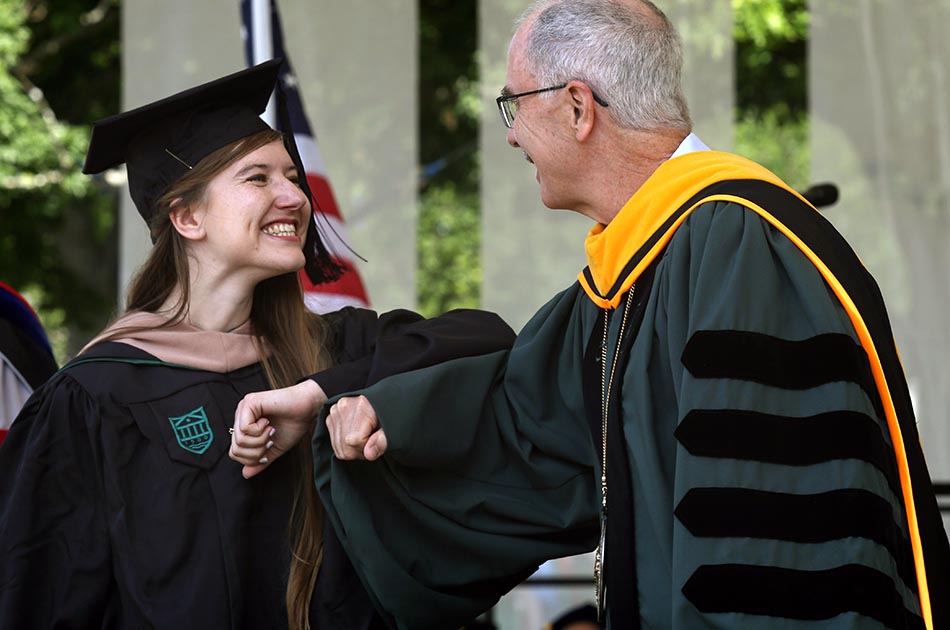 Ashley Jones, of Stamford, Conn., gets a congratulatory elbow-bump from Dartmouth College President Phil Hanlon after receiving her Master of Business Administration degree during the school's commencement in Hanover, N.H., in June. Hanlon has announced he will step down as president in June 2023.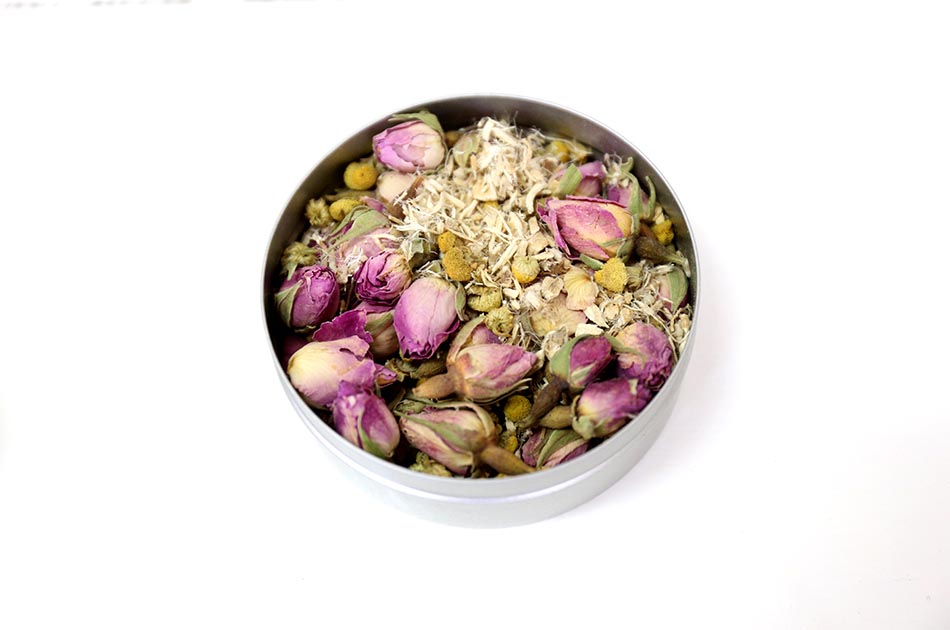 The ingredients for Marshmallow Melt – chamomile, rose and marshmallow root – are ready to be used in a steam blend for a customer at Flourish Beauty Bar in White River Junction, Vt. The Steam Bar is a way for customers to compare products on their skin.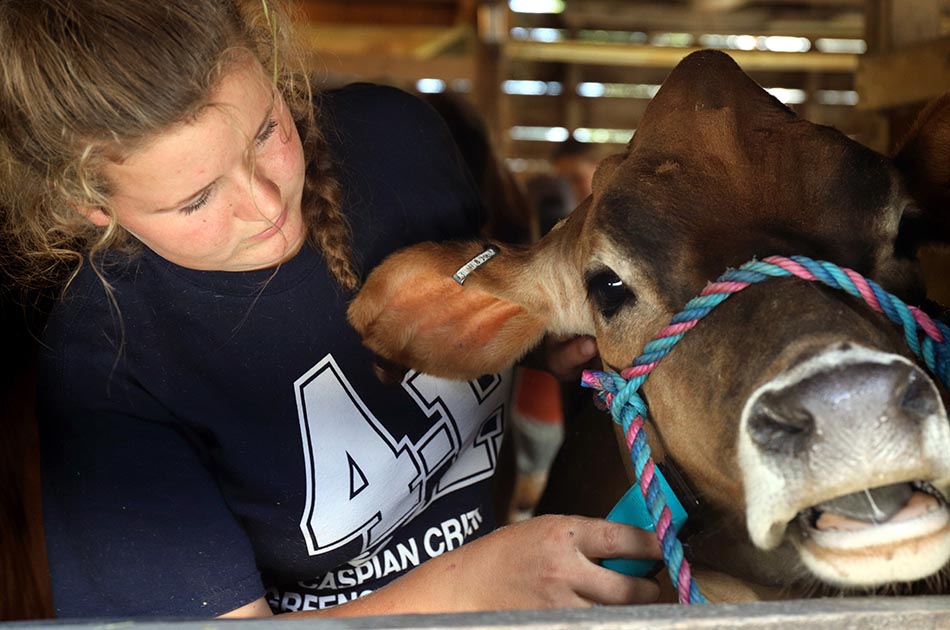 Natalie Hill, 13, of Greensboro, Vt., grooms Daisey, her Jersey spring yearling before the start of the two-day State 4-H Dairy Show at the fairgrounds in Tunbridge, Vt., in August. In her fourth year involved with 4-H, Hill was amongst 50 competitors who qualified for the event by winning on the county level.
Valley News photographs copyright © Valley News
May not be reprinted without permission