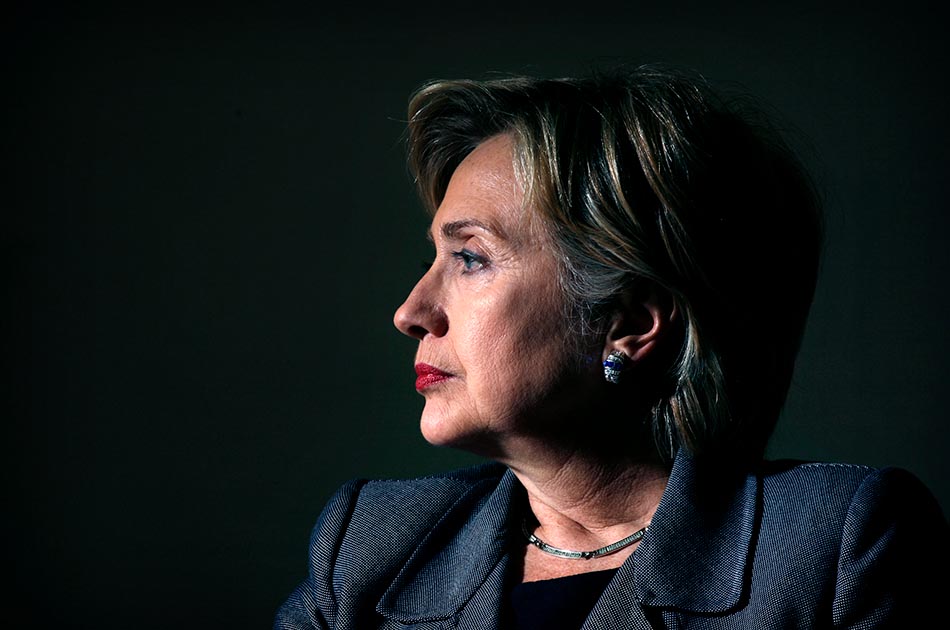 Hillary Clinton, West Lebanon, N.H., 2007
Democratic presidential hopeful Hillary Clinton listens to an interviewer's question during an editorial board meeting with the Valley News in West Lebanon, N.H., on November 2, 2007.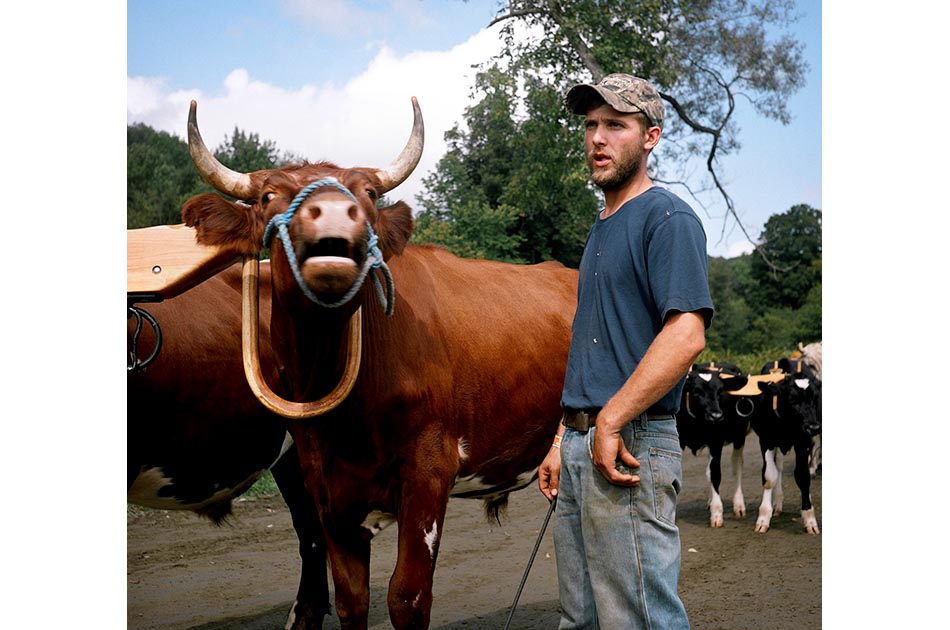 Teamster and His Steers, Tunbridge, Vt., 2008
A teamster and his steers wait for the start of the Cavalcade of Animals at the Tunbridge World's Fair in Tunbridge, Vt., on Sept. 13, 2008. Established in 1867, the fair has been an annual mid-September tradition with livestock, displays and rides.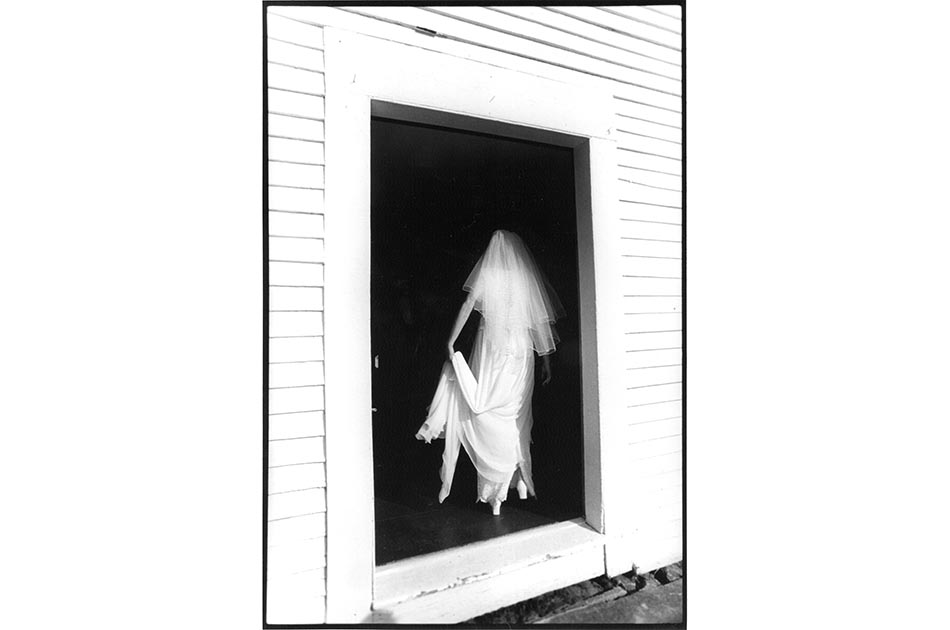 Bride, Cornish, N.H., 1996
A bride enters the Trinity Church in Cornish, N.H., for her wedding ceremony in June 1996. The 1808 building was listed on the National Register of Historic Places in 1980.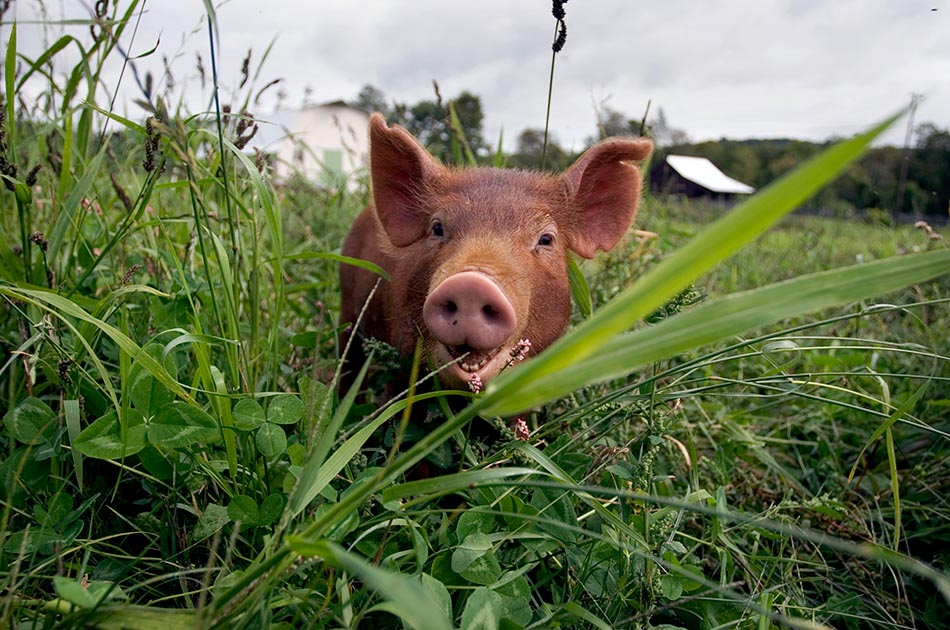 Zola, Norwich, Vt., 2006
Zola, a two-month-old registered female Tamworth, roams the pasture at Hogwash Farm in Norwich, Vt., on September 6, 2006. The farm raises mostly Tamworths, which is a heritage breed that is threatened due to the prevalence of factory farm pork.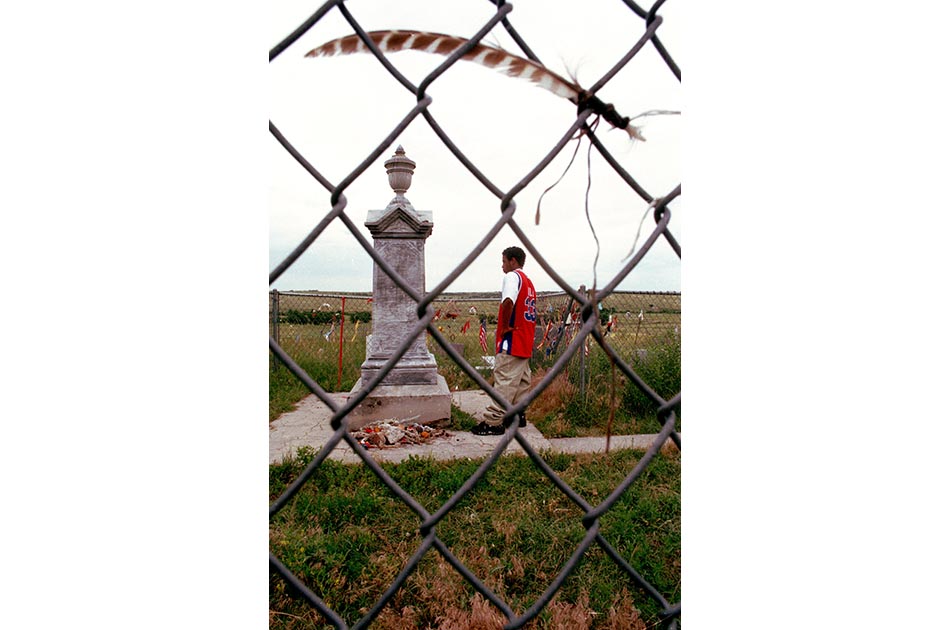 Wounded Knee Monument, Pine Ridge, S.D., 1998
A young visitor gets a close look at the monument to the Wounded Knee massacre on the Pine Ridge Indian Reservation, fifteen miles from Pine Ridge, S.D., on July 22, 1998. On December 29, 1890, a cavalry regiment fired upon a band of Chief Big Foot's Minnecojou Indians camped on Wounded Knee Creek; 146 Native Americans were killed, and perhaps 30 soldiers also died.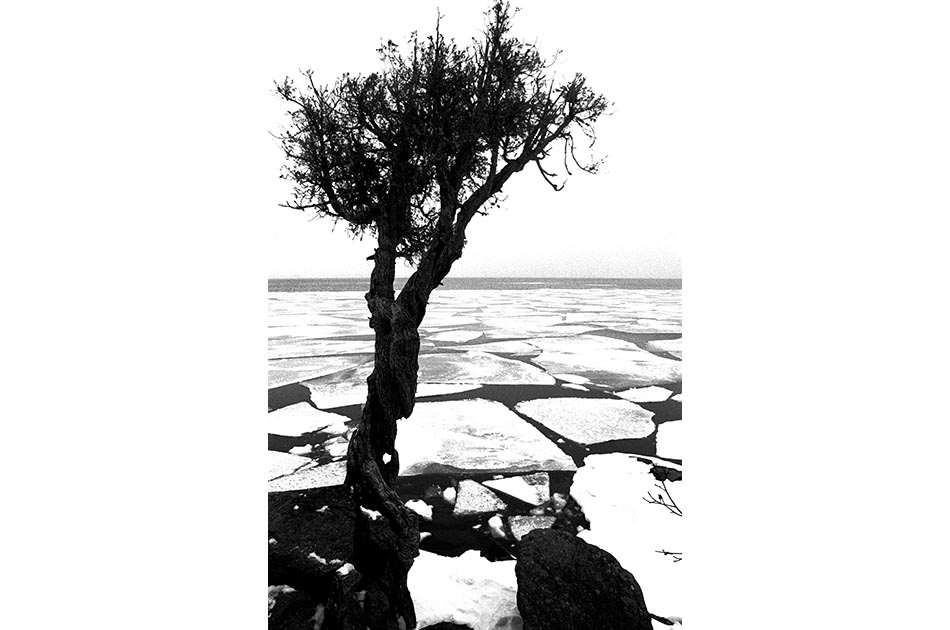 Witch Tree, Lake Superior, Minn., 1989
During spring thaw on April 9, 1989, Lake Superior's ice breaks into large pieces near a 400-year-old cedar tree. The tree — standing at the shore north of Duluth, Minn. — was known to the Anishinabe as Spirit Little Cedar Tree and to current-day artists and poets as the Witch Tree.